SUPD 2023
The Call to Present is Open!
Would you like to be considered as a presenter or a peer-networking host?
SUPD invites all faculty and staff representing all levels, content areas, and specialties to submit an application to present at the 2023 Schools United Professional Development Conference. We can't wait to hear what great ideas you have to share.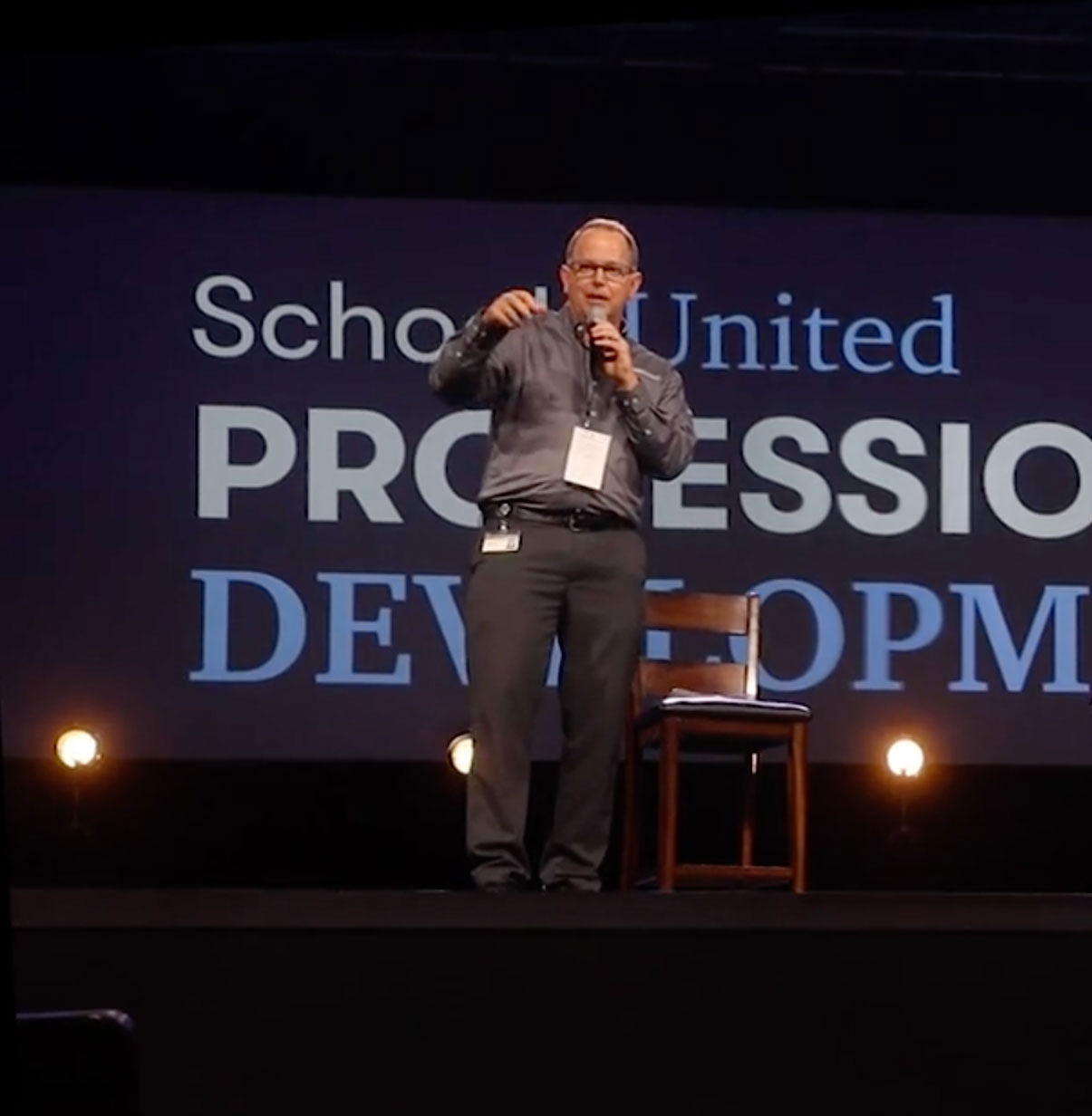 We are looking for presentations and peer-networking hosts in the following professional tracks:
All Staff
Early childhood (ages birth-2 years)
PreK (ages 3-5)
Elementary teachers
Middle school teachers
High school teachers
Teacher assistants
Technology instructors/coaches
IT (Information Technology)
Administrators
Administrative assistants
Exceptional student education/Varying exceptionalities
School guidance
Communications
Admissions
Finance
Human Resources
Curriculum and instruction/academics
Aftercare
Advancement
Food services
Nurses
Discipleship
Athletics
Security
…and more!
There are two session formats that SUPD is looking for:
Session Presenter – 45 minutes
Present a 45 minute interactive workshop on an area of expertise. The session should provide practical application and encourage attendees to take action.
Peer Networking Session Host – 45 minutes
Lead an interactive discussion among others in your field to discuss best practices and share innovative ideas. The host is only facilitating the discussion and is not expected to deliver a presentation.
Pre-record: pre-record your presentation and submit no later than January 27, 2023.
Prepare: Sessions will run for 45 minutes.
Plan: proposed content should be engaging, relevant, and interactive.
Provide: provide all materials necessary for facilitating the sessions.
Call to Present closes: October 27, 2022
Call to Present Committee review: October 28-November 15, 2022
Invitation to Present sent out: by November 30, 2022
Early submission of pre-recording (earn $25 bonus): January 10, 2023
All pre-recordings of sessions due: January 27, 2023
Stipend up to $150 ($75 for presenting at first session, $50 for presenting a second session, $25 bonus for submitting video early)
Special presenter gift bag
Peer-networking Host details . . .
Prepare: Prepare a brief list of the topics (and a description of each) that you plan to discuss during the round table discussion.
Plan: Peer-networking sessions are 1 hour in length. As you move from one topic of discussion to the next, give a quick overview of the topic, why it is important to this group, and what you would like the conversation to accomplish. You may also want to offer any current research or industry trends on the topic, or share a personal example of how this topic is impacting your school.
Provide: Provide copies of the discussion topics at each seat, so guests can prepare ways to contribute to the discussion.
Politely moderate: Politely keep conversations positive and ontrack. Be sure to keep track of time, wrap up on a positive note, thank everyone for participating, and give instructions for the guests about where they go after this session.
Special Roundtable Host gift
Create an opportunity for you and your colleagues to engage in beneficial and current topics that pertain to your field as you build relationships with your counterparts from other schools in Florida.