Collaborate. Synergize. Grow.
Christian school leaders of Florida — Welcome to a learning community designed with you in mind.
You are invited to attend this FREE and results-based course alongside other heads of Christian schools. You'll deepen your understanding of Christ-Centered education and grow in the areas of servant leadership and spiritual fortitude.
Schools United has partnered with the City Changers Movement, an organization dedicated to equipping Christian leaders, to provide this unique hybrid in-person/online course, called a Missional Learning Community.
Similar courses offered by City Changers typically cost $1,750, but this opportunity is being offered completely FREE through the generosity of City Changers and Schools United.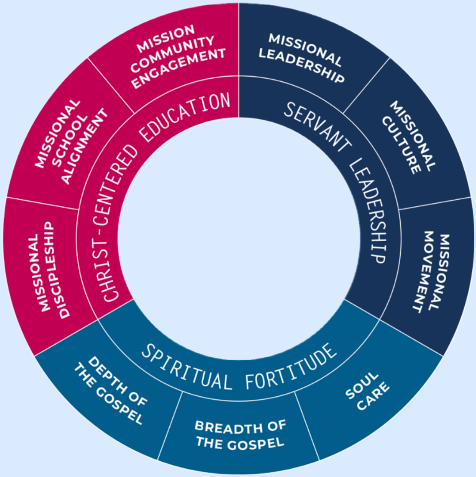 The Missional Learning Model
Detailed Schedule & Content for 2022-23
Recommended Readings
(Not required)
Who are the City Changers?
This missional learning community will be presented in collaboration with the City Changers Movement, an international organization dedicated to equipping Christian Leaders.
The aim of this course is to equip heads of schools and their senior leaders for missional alignment on the themes of Christ-Centered Education, Spiritual Fortitude and Servant Leadership.

City Changers currently has more than 650 leaders active in learning communities around the globe. These leaders include school principals, business executives, and pastors. The feedback from participants has been overwhelmingly positive.  They describe learning communities as constructive and full of results-based conversations with their peers.
Join the waiting list for 2023-24

Missional Learning Community

In collaboration with the City Changers Movement